JUDGE - BONNIE NAUMANN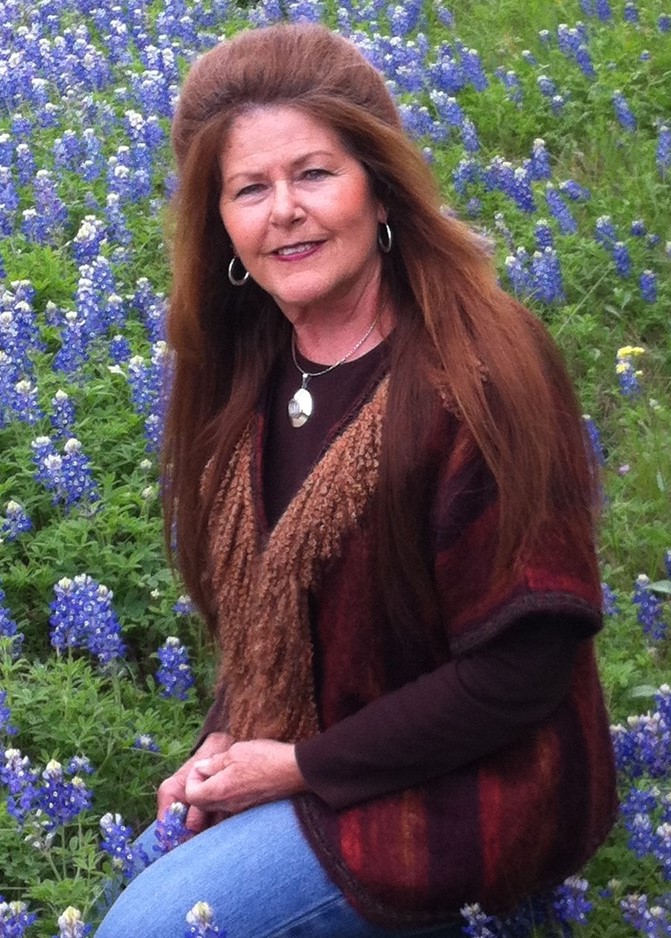 Bonnie Pember Naumann was born and raised in Bandera, Texas. She is one of the five siblings born to the late Mike Pember and wife Mineola Crider Pember. Her father was well known in the Angora goat industry for the fine ringlet bloodline. Mike's grandmother and mother had a commercial herd of angoras. Mike developed the registered herd while working with the late Howard Hay. After the passing of her father, Dale and Bonnie have worked hard to continue her father's herd. They want to continue maintaining the same bloodline that her father loved so dearly. They have two children, Jennifer and Bo and three grandchildren.
Bonnie is an oil and gas consultant, currently working in San Angelo, Texas. She has over 36 years of experience in the oil and gas field. Along with her husband, they market their own mohair by vending at many fiber festivals across the US annually. Their motto is, "May it be raw, washed or dyed, we have it all." Bonnie also loves to use her spare time sewing and designing mohair garments for herself and others. Bonnie and Dale promote the Angora goat industry by hands on demonstrations and presentations, along with hosting an angora jackpot show for the youth in December each year. The show has grown to be the second largest.
Bonnie has judged all over the United States and Canada. Bonnie and husband Dale are members of the American Angora Goat Breeder's Association and the Texas Angora Goat Raiser's Association. They both have served as directors and officers of the AAGBA. Bonnie is currently the president of TAGRA and serves as publicity chairman. Dale serves as the Secretary/Treasurer.
Bonnie is also real active with other community organizations, with her main focus on Texas Farm Bureau of 23 years. She serves as a director and secretary-treasure of Bandera County Farm Bureau. She is the membership committee chairman, scholarship and youth committee chair, and sheep and goat committee chairman on the county level. She was the Texas Farm Bureau Sheep and Goat Committee Chairman for five years. She also had the privilege of serving on the American Farm Bureau Sheep and Goat Committee for five years, serving as the 2005 chairman her last year in Washington DC.
She hopes their six generation goat operation will continue for many more years.